Digestive problems can quickly slow you down and keep you from living life to the fullest. Fortunately, the experienced team at Grand Teton Gastroenterology is here to help you feel better. We take great pride in listening to our patients and providing personalized, evidence-based care. We have helped thousands of Idahoans address their digestive issues over the past three decades. If you've been struggling with your gut health, let us help you too.
Welcome to Grand Teton Gastroenterology
Over 100 Years' Experience
Our physicians are board certified gastroenterologists. They have completed specialty training in disorders of the digestive system, which include the esophagus, stomach, intestines, colon, liver and pancreas. They are specifically trained in gastroenterology and colonoscopy, including the removal of precancerous lesions of the colon (polyps) and other endoscopic procedures.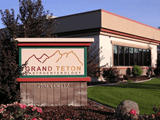 Gastrointestinal Tract Conditions
Celiac Disease

Colon Cancer

Colon Polyps

Constipation Ulcerative Colitis 

Crohn's Disease

Diarrhea

Diverticulitis 

Gastroparesis

Heartburn 

Hemorrhoids 

Hernia 

Irritable Bowel Syndrome 

Reflux

Liver, Pancreas and Gallbladder Conditions
Autoimmune Hepatitis 

Fatty Liver Disease

Gallstones

Hepatitis A/B/C

Pancreatitis

Pancreatic cancer

Pancreatic insufficiency
Schedule a screening today!
Are You Over 50?
Colon cancer is highly preventable if detected early, but you must be proactive and schedule a screening colonoscopy today. We are an open access office, no referral or procedure visit is required.